Safe & Efficient
ILP's Cavern Stairwell luminaire provides a safe, robust and attractive design ideal for wall or ceiling mounting. As stairwells are unoccupied 90% throughout the day, fully control light levels for both occupied and unoccupied areas with high/low user selectable bi-level dimming options for maximum energy savings. Cavern's specification design, performance, housing lengths, finishes, sensor and emergency options make it the proper choice for stairwell illumination.
FEATURES
• 2ft & 4ft Lengths
• 7.5" Width to Cover Existing Footprints
• Wall or Ceiling Mount
• Two Housing Specification Options
• Tamper Resistant Screw Option
• White Standard Finish with Optional Custom Colors
• Ultrasonic Sensor Provides for Maximum Sensing Range
• Impact Resistant Extruded Frosted Acrylic Lens
• High Efficacy up to 157 lm/W
• 3000K – 5000K CCTs
• >80 Color Rendering Index (CRI)
• Calculated L70 >100,000hrs
• Optional Integral Emergency Battery Backups
• ADA Compliant Luminaire
SUITABLE APPLICATIONS
• Education
• Healthcare
• Commercial Office
• Multi-family
• Hotel & Resort
• Storage Facility
• Retail
TWO HOUSING SPECIFICATION OPTIONS

Cavern (CV)
• .060″ Aluminum Body
• Cast Aluminum End Plates
• Post Paint Finish
• Tamer Resistant Design
• Ideal for front of house stairwells

Cavern Lite (CVL)
• .040″ Aluminum Body
• Baked on Pre-Paint Enamel
• Economical solution without loss of performance
• Ideal for back of house stairwells
Basic
USBD
User Selectable Bi-Level Dimming Ultrasonic Sensor with integrated control to allow end user to manually select unoccupied fixture output.
USBD/HL
User Selectable Bi-Level Dimming Ultrasonic Sensor with Bluetooth connectivity and app integration to allow end user to manually select occupied & unoccupied fixture parameters.
BDxx
Factory Set Bi-Level Dimming Ultrasonic Sensor with driver set to unoccupied output indicated by "xx" portion of the part number. Available at 10%/25%/50% selections.
Ex: BD25 = 2% lumen output when area is unoccupied.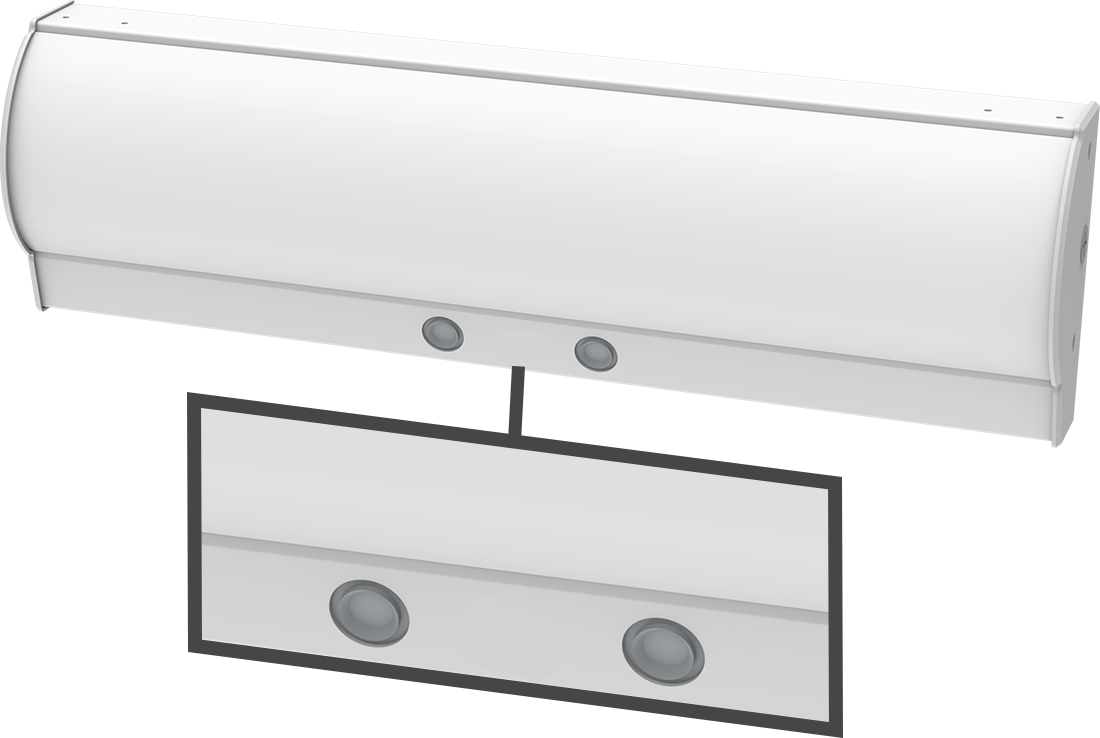 Advanced
LUTRON VIVE
Select from RF Communication (VRF) or Daylight & Occupancy (VDO) with a scalable connected controls system from our partner Lutron. Vive provides intuitive programming allowing for maximum flexibility with wireless grouping communication.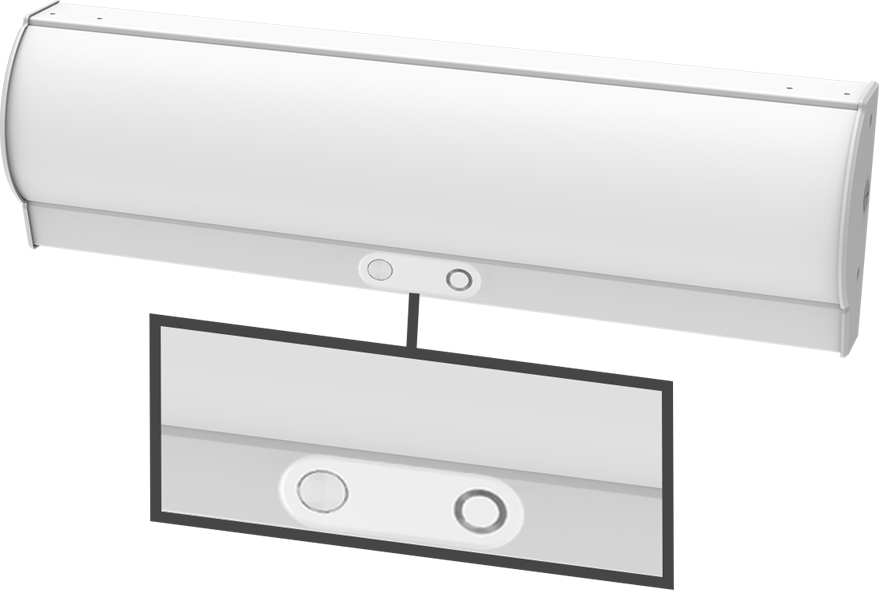 EMERGENCY
• 5-12W UL 924 Battery Backup
• Generator Transfer Device
DRIVERS
• Sensor & DALI Ready
• Bi-Level Dimming
• 347V & 480V
ACCESSORIES
• Tamper Proof Screws (Cavern Only)