Simple, scalable, integrated wireless control
Vive integrated fixture control makes designing controls for any space as easy as counting the fixtures. Vive has multiple sensors options available to allow you to select the right control for your space. With Vive wireless systems, a simple push button association or app based programming allows any contractor to set light level, scenes and pair controls with any smart phone. This means faster installation, flexibility needed for today's construction projects, all while ensuring the reliability you need.
Superior Performance
Lutron Clear Connect is a wireless protocol designed for lighting control. Clear Connect utilizes a quiet RF band and scalable system architecture that provides high-performance wireless lighting control.
Reduce Risk: Simple intuitive programming offers flexibility, minimizing risk during the project life cycle. With wireless communication at each fixture, an electrical contractor or facility team can easily modify zoning and sensing options for an individual fixture, or group/area of fixtures, with a few clicks from any mobile device.
VIVE Solutions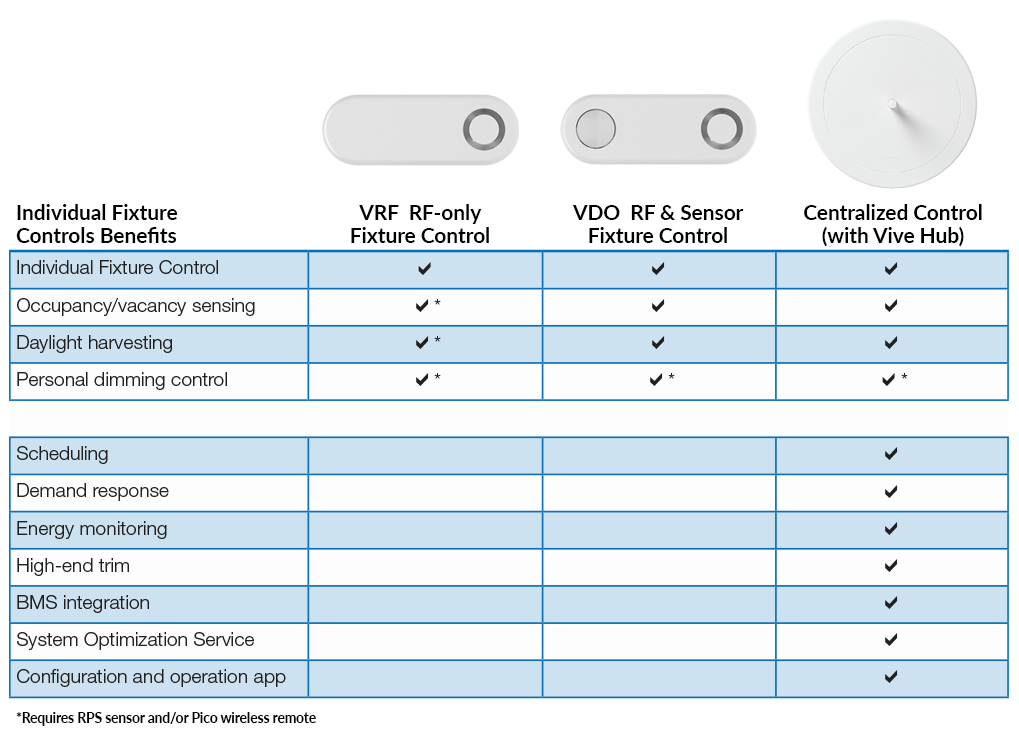 COMPATIBLE PRODUCTS WITH LUTRON VIVE
Wireless Controls and Sensors
Start small and grow: Vive Wireless scalable design allows the job to start with one room and grow with your needs, without requiring redesign or manufacturer start-up.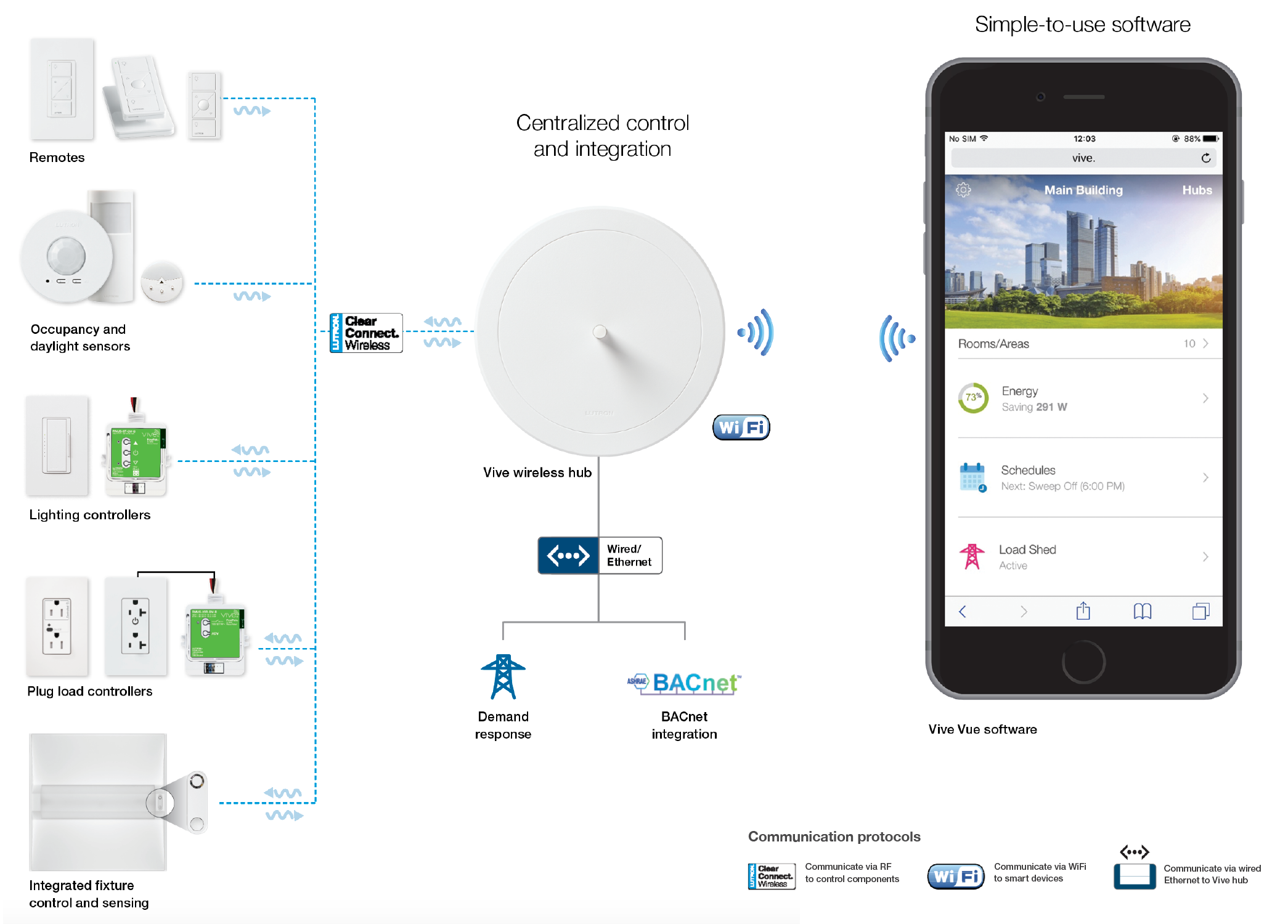 Personal Control: Easily add personal or zone control anywhere. With Pico Remotes, you can place a control at any location and add personal controls to any work space to support occupant comfort and productivity.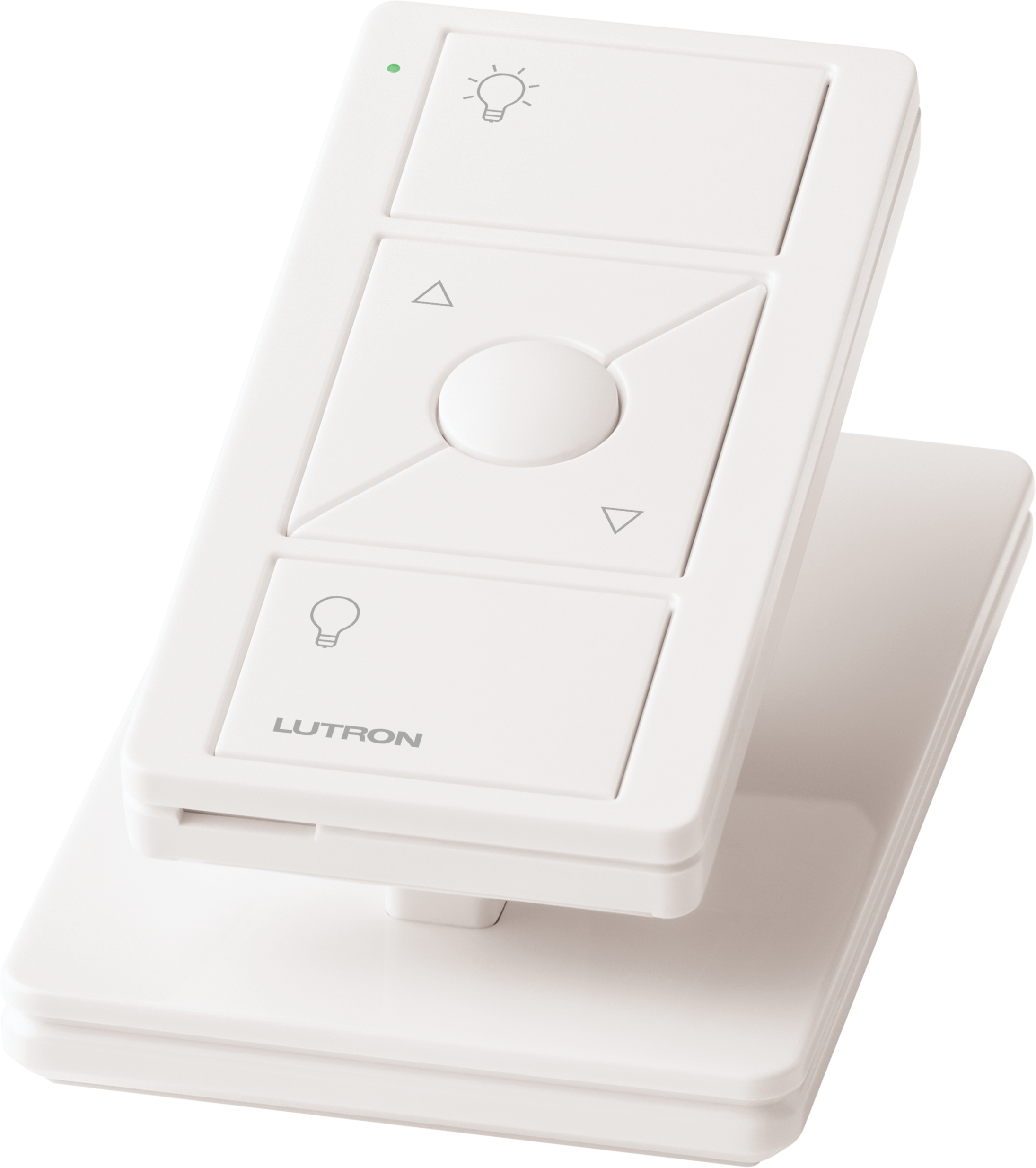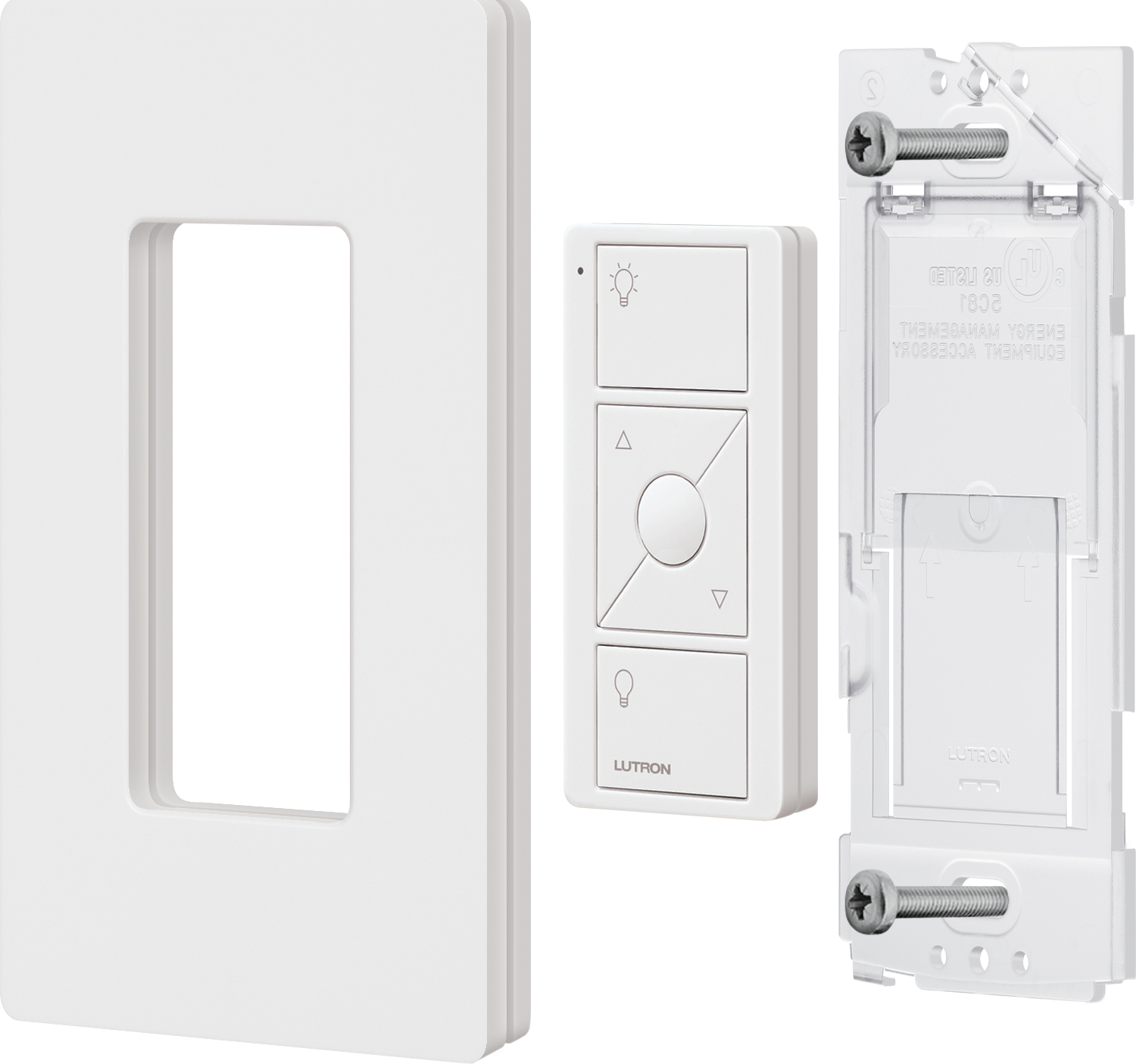 Designed for your needs - and future
Vive by Lutron is a wireless control that can be installed in a single space or throughout an entire campus. It's designed to meet today's energy codes, be used in new construction or retrofits, and meet your budgetary needs. And with a wide family of products – including sensors, remotes, and an available software management suite – – Vive provides the flexibility to handle any on-site challenges with ease.
SENSOR SPECIFICATIONS
Sensor Range

Wireless sensors and controls must be located within 60ft (18m) line of sight, or 30ft (9m) through walls of each other.